Music
"Make a joyful noise to the LORD, all the earth. Worship the LORD with gladness; come into God's presence with singing."
-Psalm 100:1-2, alt.
Music is a part of the soul of South Street and is extremely important to us when we gather together to worship. Below, you will find information on each of our musical groups. If you love making a joyful noise and can read music, please contact us and let us know that you'd like to be a part of one of our musical groups.
Chancel Choir

The Chancel Choir sings for our worship service each Sunday from September through May. They sing a variety of styles of music, from traditional choral literature to contemporary standards, and present a cantata during the Advent season each year. Rehearsals are Wednesdays at 6:30 p.m.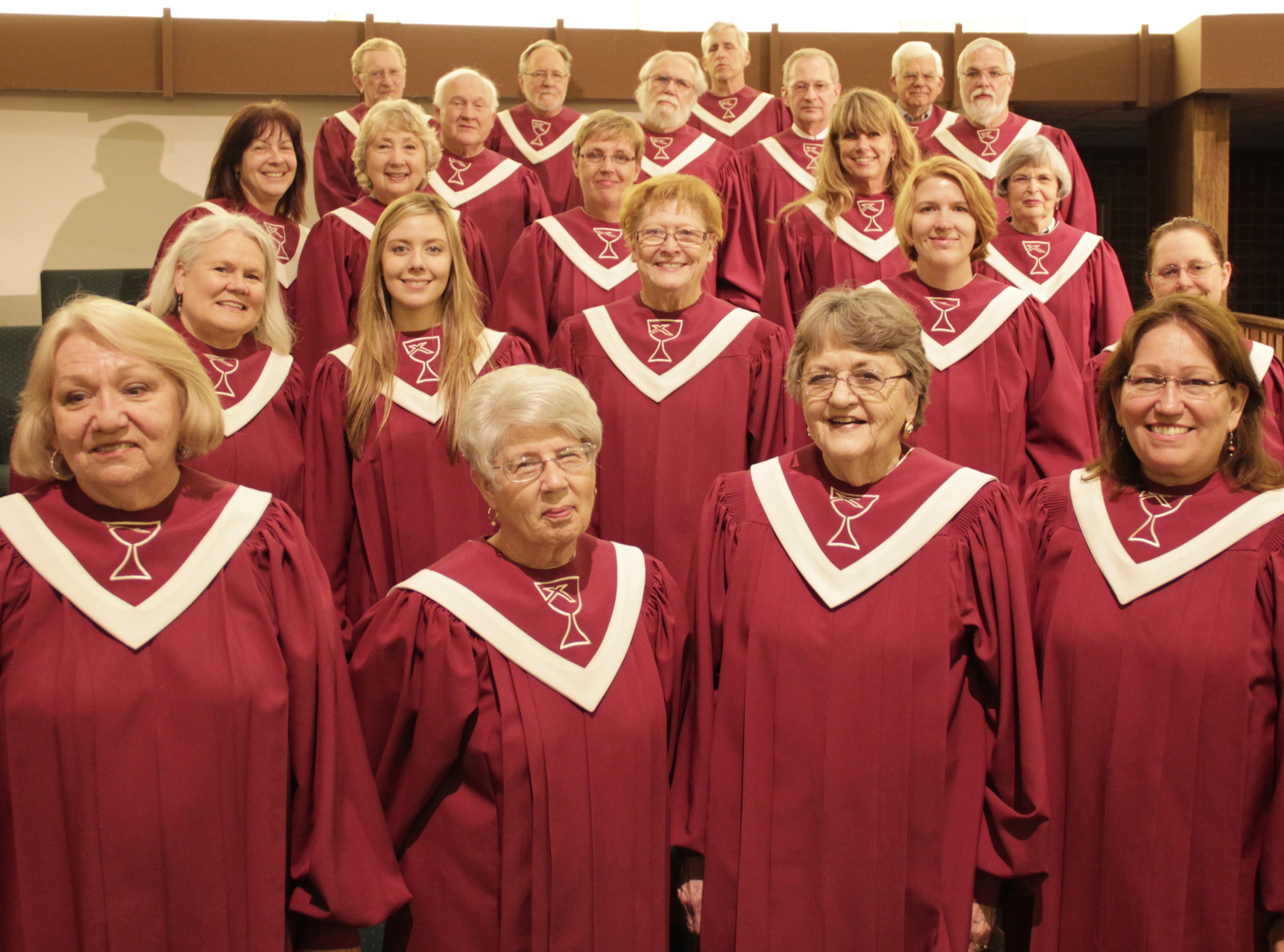 Handbell Choir
The Handbell Choir is open to adults and youth who read music. This group meets each Wednesday at 5:45 p.m., September through December and February through May, and rings several times each semester for worship.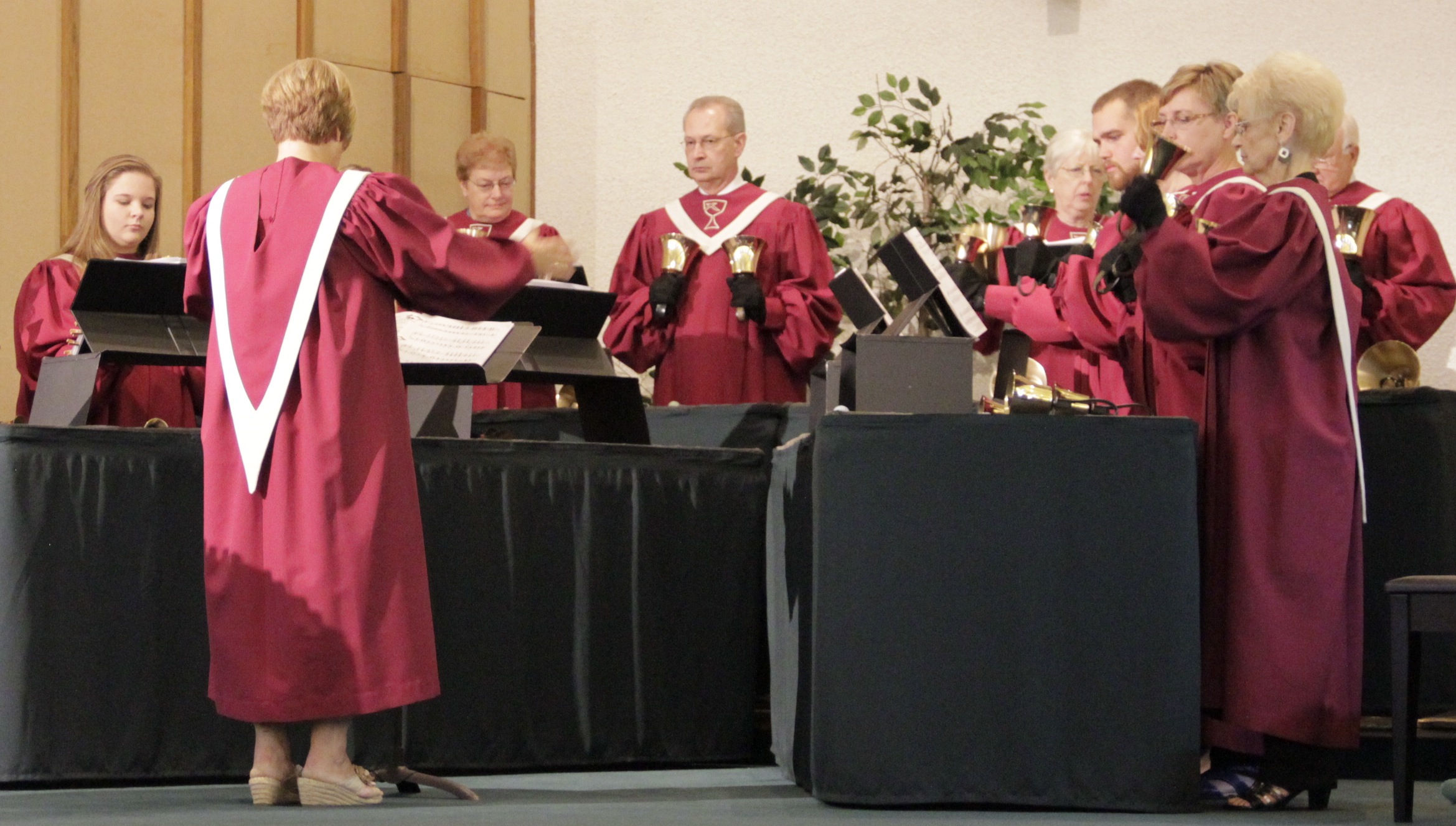 Children's Choir
Each Sunday morning from 10:50 to 11:15, during the school year, the Children's Choir (grades K-5) meets for singing and musical activities. They sing for worship a few times each semester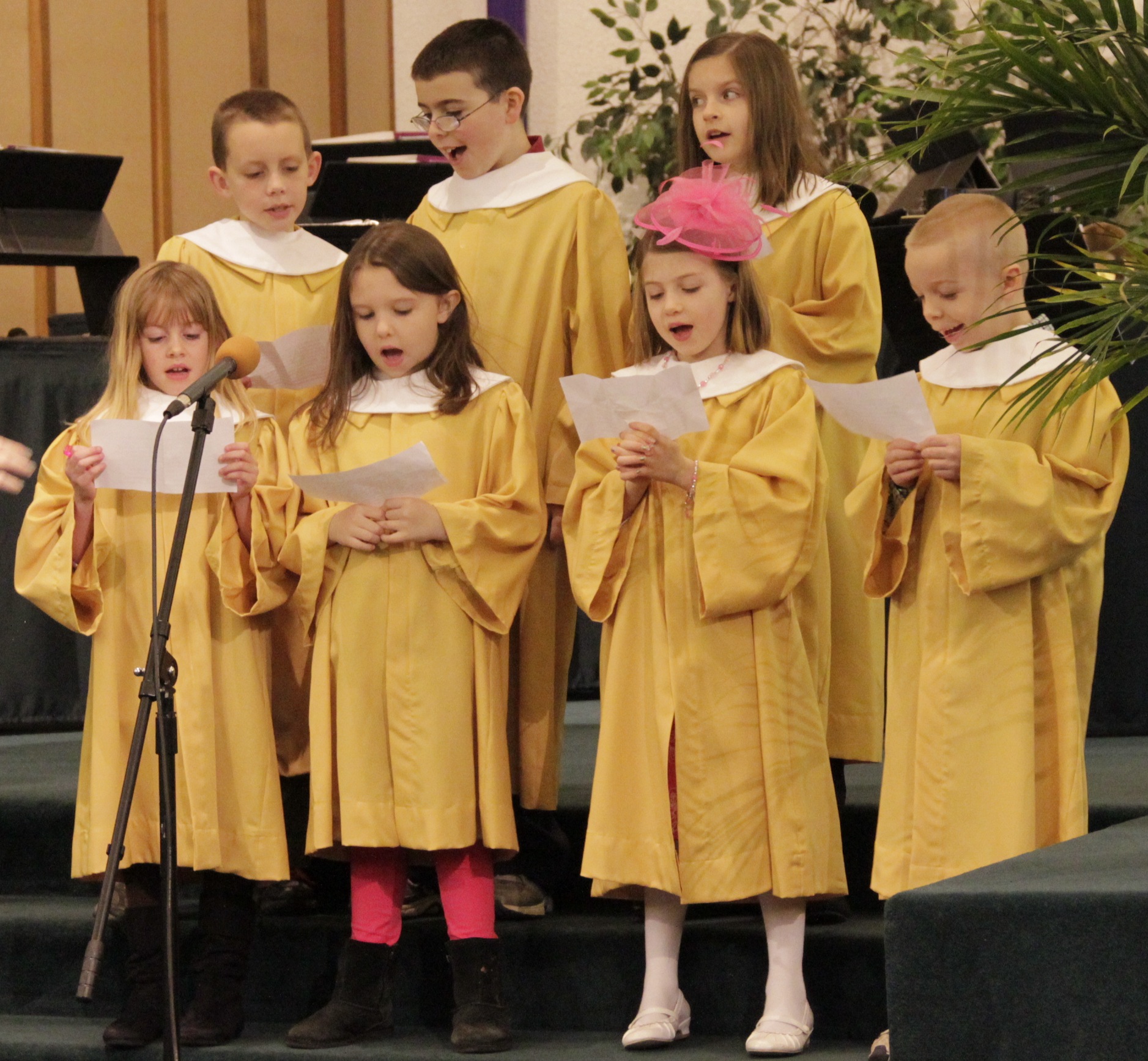 Celebration! Band
Our Celebration! band consists of keyboard, guitars, drums, and vocals. These multitalented musicians play at various services throuout the year.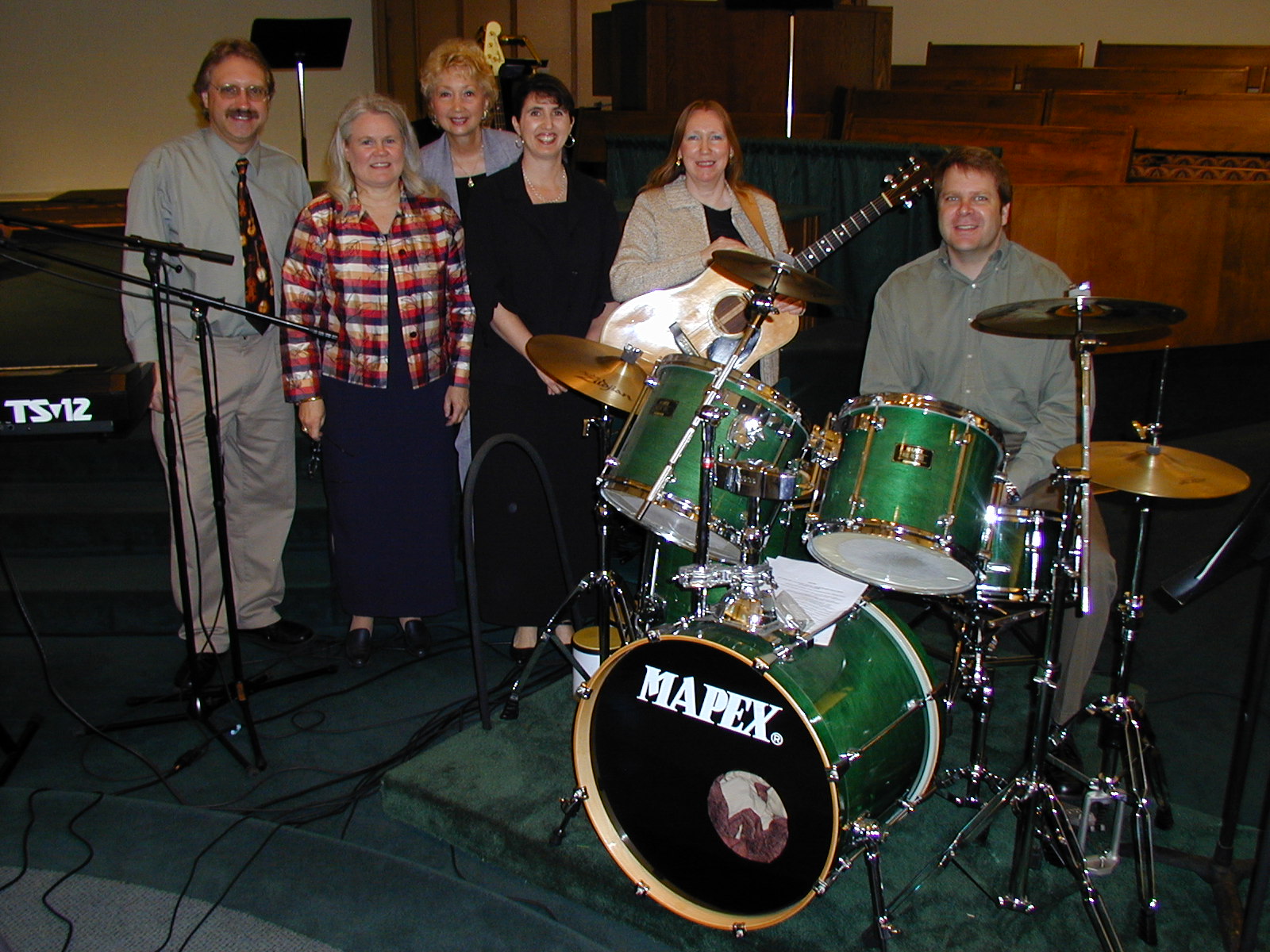 Our Bluegrass Band features guitars, mandolins, and vocals. This group performs on various occasions throughout the year.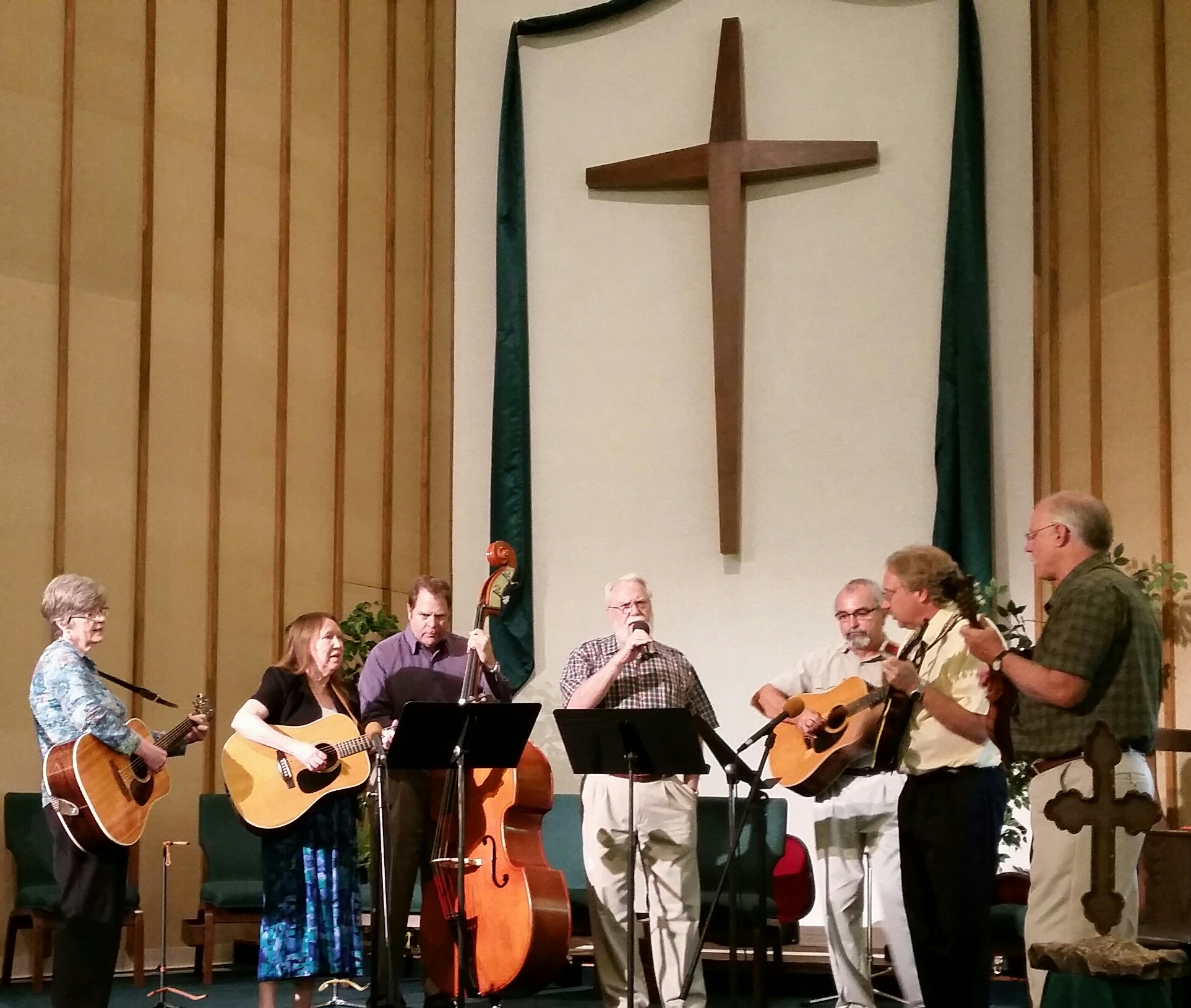 Pipe Organ

Our pipe organ was built in 1971 by Charles McManis of Kansas City, and renovated and expanded in 2003 by Quimby Pipe Organs of Warrensburg, MO.