Youth
Middle School and High School Class
(Meets from 9-10 in the Blue Room on the Third Floor)

Middle school and high school youth meet in the Blue Room on the third floor of our building during the church school hour for a new class featuring discussion of faith-related topics.
Youth Group

Our youth group partners with Brentwood, Central, National Avenue, and Nixa Christian Churches (Disciples of Christ) and St. John's Chapel United Church of Christ for monthly activities.

All youth grades 6-12 are welcome - feel free to bring friends!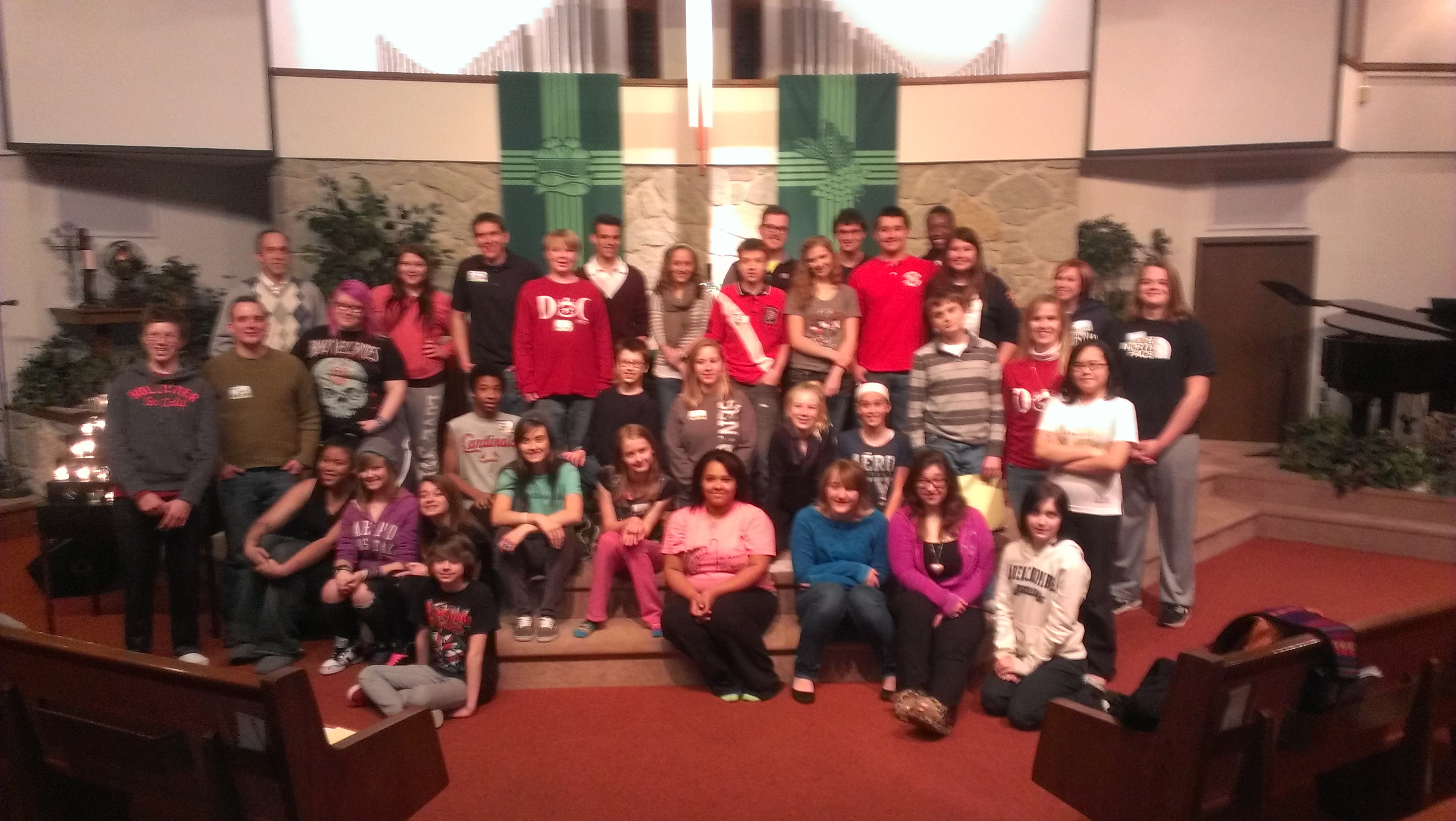 Youth Lock-in