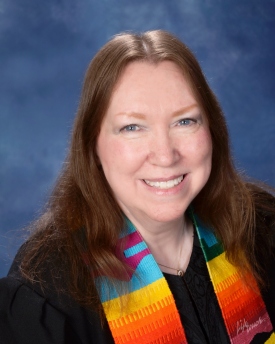 Rev. Janet Given

Senior Minister
Master of Divinity with Church Music and Languages - Southeastern Baptist Theological Seminary
Graduate Studies - West Virginia University
Bachelor of Arts - Glenville State College

A native West Virginian, Janet joined the South Street staff in 1999 as the
coordinator of our contemporary worship service, Celebration! and became
the Associate Minister in July of 2000. With a background in church music,
she began directing the Chancel and Handbell Choirs in 2002. She became
the Senior Minister in September of 2011, and also continues to direct the
choirs.